TEAM
Our Experts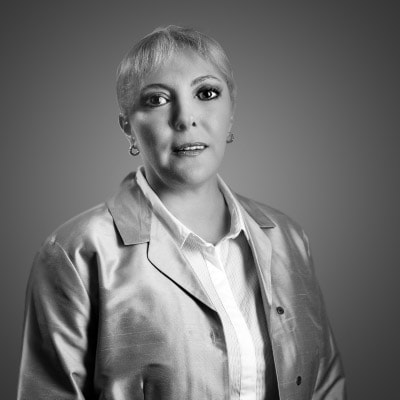 PRACTICES
Trademarks, Advertising Slogans, Trade Names
& Appellations of Origin
Copyrights &
Related Rights
Anti- Counterfeiting,
Anti-Piracy & Enforcement
PROFILE
With over 15 years of experience in Intellectual Property Law, Ms. De Mária leads the Trademarks and Annuities Department for domestic and Latin American cases, taking responsibility for all types of trademark-related issues including searches, registration, trademark portfolio managing, renewals, prosecution, mergers and acquisitions, agreements of use, licensing, exploitation, enforcement and defense of trademarks, service marks, trade names, slogans and copyrights.
Moreover, Ms. De Mária collaborates to resolve anti-counterfeiting and unfair competition cases before the Mexican Institute of Industrial Property, the National Institute of Copyright and Federal Courts.
Ms. De Mária has been attorney since 1999, at ROMEROIP from 1994 to the present, and Associate since 2000.
EDUCATION
Universidad Nacional Autonoma de Mexico, UNAM (Law degree, 1999)
EXPERIENCE
Automotive
Banking & Insurance
Chemicals & Pharmaceuticals
Clothing & Jewelry
Construction & Real State
Cosmetics & Perfumery
Education, Sports & Entertainment
Food & Beverages
Hotels, Restaurants & Tourism
Household Products
Machinery
Oil, Gas & Energy
Technology & Electronics
Telecommunications
MEMBERSHIPS & AFFILIATIONS
Mexican Association for the Protection of Intellectual Property (AMPPI)